News
28 January 2021
A progress meeting full of inspiration
The Program Labs team got together online to discuss progress of the project and look back on the training week and other activities partners conducted in their regions. Of course all of us were forced to turn to online to some extent (some could manage a hybrid teaching form while others were bound to turn to completely digital solutions). What matters is that sharing ways to coop with the current Covid19 situation proved to be a true inspiration. Our Spanish partner Cuenca Fab Lab got really creative by setting up a 'makers van', having 3D printing and lasercutting all set-up and ready to go to schools in the region. A good solution enabling more rural schools to use the makerspace facilities in small scale settings.
The next phase in the project will be about letting secondary and vocational students experience makereducation themselves. Vives and Friesland Colleges' D'Lab are kicking off this phase by starting makerspace courses with students late January / early February 2021. It will be interesting to see how makereducation influences soft skill development of youngsters. As part of the project an impact study was developed by Vives. Will students that truly gain self-confidence, entrepreneurial attitude and a growth mindset by participating in makers education? Scientifical research endorses this statement and we are on the verge of finding out from own experience, with the students we know so well.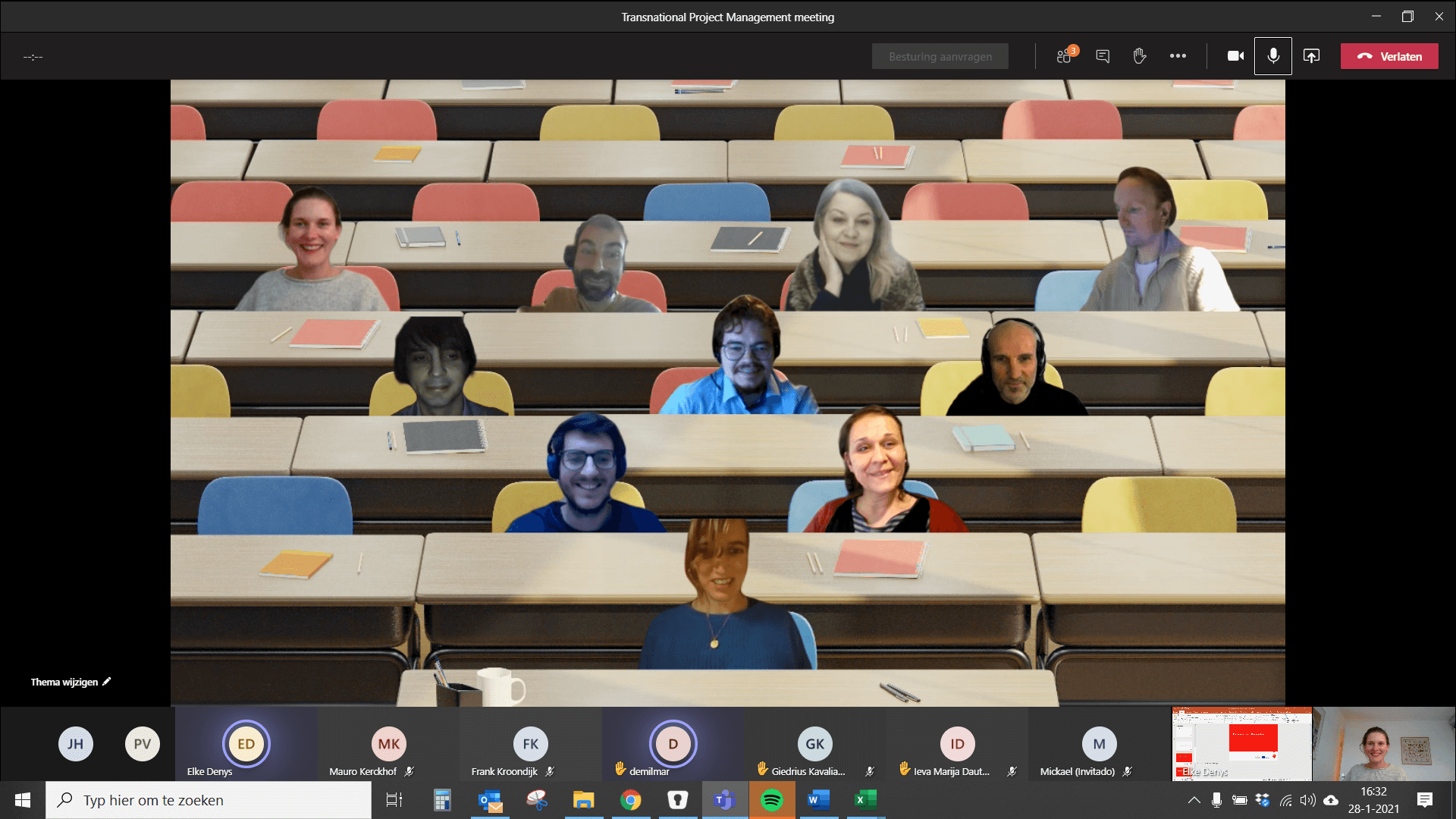 Erna van der Werff
26 January 2021
PROGRAM Labs Teacher Training week after-movie
Early December, Program labs offered a 3-day teacher training event, where participants learned about Design Thinking, software for 3D printing and laser cutting and 21-century skills.
Curious about the training week? Or have you been participating in the event yourself?
Watch the short compilation of the best moments from the 3-day program here:
The more extended 20 minute after-movie can be viewed here:
During the first day, the participants got acquainted with Design Thinking and had to apply their knowledge in the "Gift-Giving Challenge" that takes them through every step of Design Thinking.
On the second day of the event, the participants got a quick introduction to 3D printing and Laser Cutting and then proceeded with a workshop on the software of their choosing!
The last day was focused on Growth Mindset, 21-century skills, and closed with a discussion about the before-mentioned topics.
Erna van der Werff
17 January 2020
The guide provides examples and experiences of how makerspaces can promote skills among European young people.
The guide of good practices has been created to inspire educators across Europe as to how they can use makerspaces to promote skills and reach young people who are at risk of dropping out of education - becoming NEET (not in employment, education or training.)
The guide combines desk research on best practice projects from around the world with practical interviews with educators, FabLab technicians and students from across Europe. We've translated the lessons learnt into handy guidelines for all people who want to engage vulnerable youth in the Makermovement.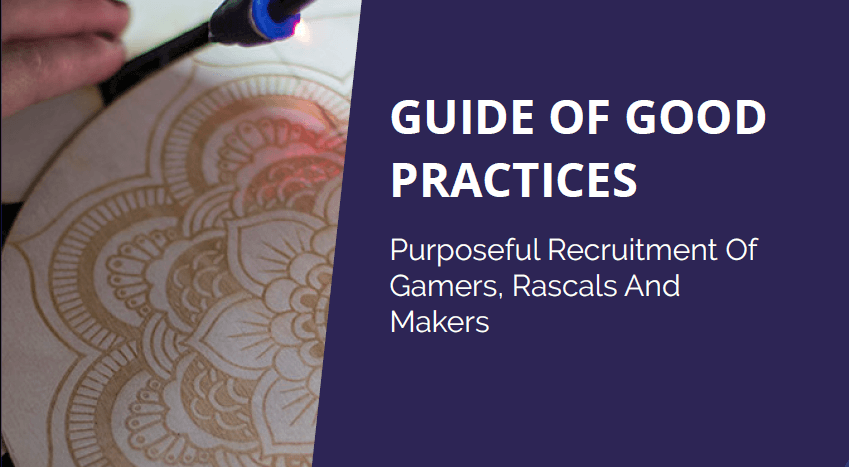 Click here to download the guide.
Erna van der Werff
30 October 2020
PROGRAM Labs teacher training
Makerspaces have a significant impact on the learning of students, the development of entrepreneurial skills and the personal development.
Subscribe to the online course if you want to learn how to use ánd apply design thinking, makers education (3D printing) and circular skills in your lessons.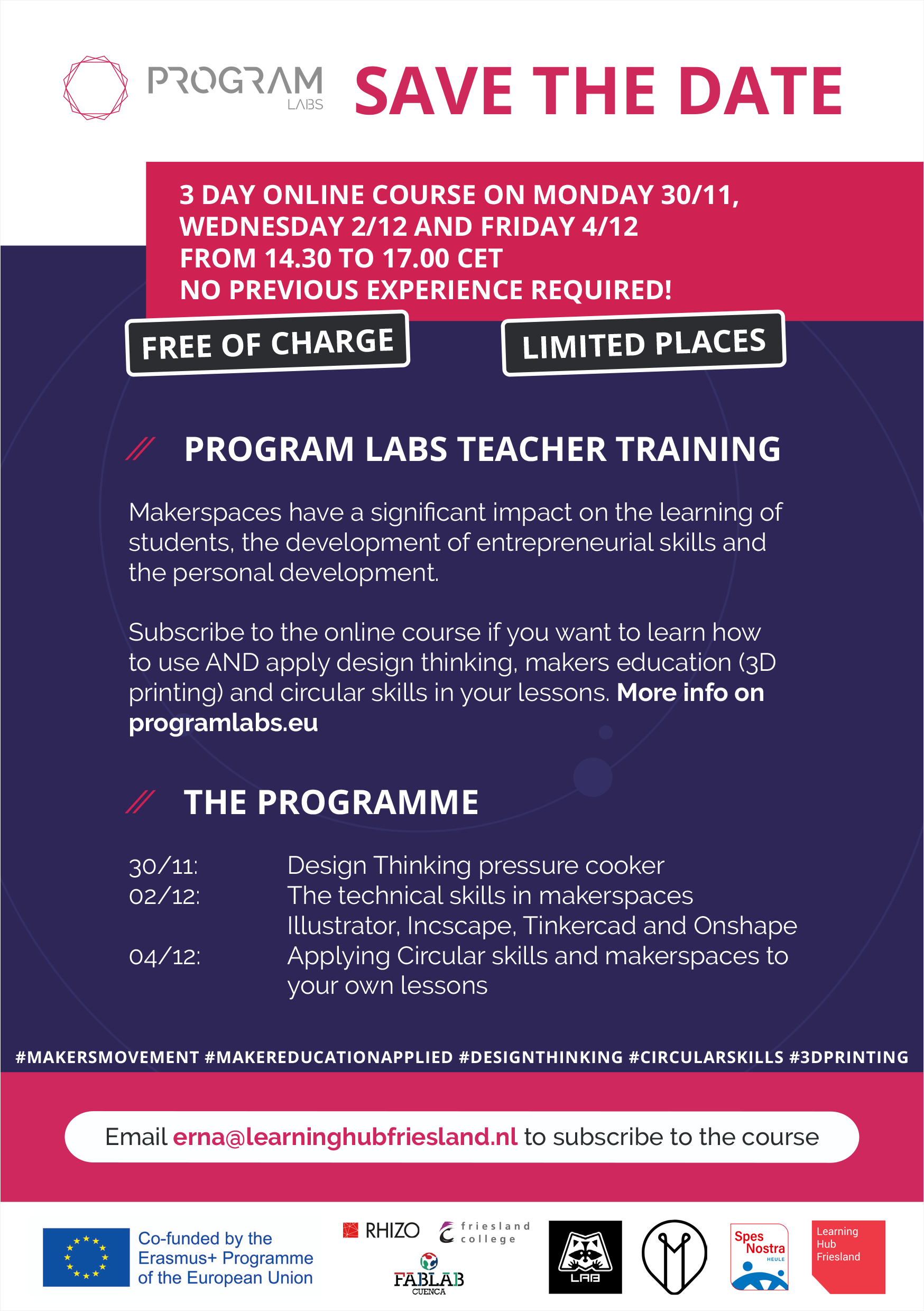 More info
Erna van der Werff
February 2020
What influence can Makerspaces have in the mission to prevent students from dropping out of school? That is the central question of the international project 'PROGRAM labs'.
Makerspaces and schools from Belgium, Spain, Lithuania and the Netherlands got together in Kortrijk, BE at the premises VIVES University of Applied Sciences to deliberate 'How can we use our Makerspace and Fab Labs to combat early school leaving?'
Questions arose like 'Who are these young people? What characteristics and behaviour of students can be indicators of an increased risk of dropping out? What kind of programs could resonate with this target group and how do you facilitate and support this? How do you combine this with 'regular' education?'
After the research phase Program Labs will transfer the first findings into a full training week for youth at the M-Lab makerspace in Vilnius, LT in April 2020.
Besides lead partner VIVES, Spes Nostra and Rhizo from Belgium, Friesland College D'Lab and the Learning Hub Friesland Foundation from the Netherlands, Fab Lab Cuenca from Spain and M Lab Vulius from Lithuania participate in the project.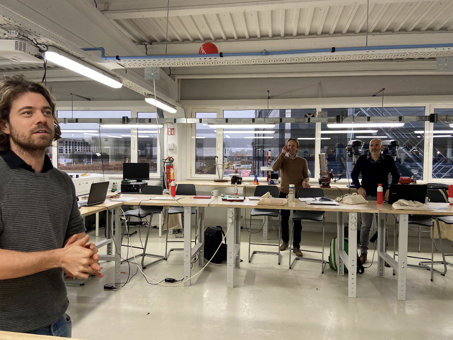 Erna van der Werff
November 2019
European organisations join forces to inspire young unmotivated people by learning and experimenting in Makerspaces.
All over the world, more and more Makerspaces pop-up. And that's no surprize. Making is vital to what it means to be human. There is something unique about making tangible things. Creating is not just a 'nice' activity; it transforms, connects and empowers.
This is exactly the reason that 7 educational partners from Belgium, the Netherlands, Spain and Lithuania joined forces to open up makerspace to youth on the verge of dropping out of school and actively involve this group of individuals in the Makerspaces. How can makerspaces motivate and empower them to take control over their personal and professional life?
In November 2019, the partners of the Program Labs project met at Fab Lab Cuenca to discuss the approach. The first step to increase the impact of Makerspaces on the learning of students, the development of their entrepreneurial skills and their personal development, is making an inventory of similar successful approaches in Europe. This will result in a guide of best practice and form the basis for the development of workshops and curricula in the Program Labs project.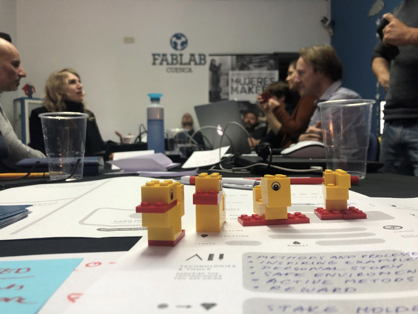 Erna van der Werff