Program Labs
Purposeful Recruitment Of Gamers, Rascals And Makers in Makerspaces
About program
Makerspaces have a significant impact on the learning of students, the development of entrepreneurial skills and the personal development.
The number of Fablabs and MakerSpaces in Europe has increased greatly in the last decade. And that's a good thing because Makerspaces work towards democratizing access to technology and often have the aim to also actively support the future of young people.
The benefits of educational makerspaces are numerous and diverse. While they do not come without their challenges, makerspaces can have a significant impact on student learning and development.
A true makerspace offers student-driven opportunity for open-ended exploration for everyone. A great makerspace is personalized, deep (allowing deeper learning), empowering, equitable, differentiated, intentional and inspiring.
Great makerspaces democratize learning. Yet, we need to hear more discussion about how these spaces can be used by all learning groups, in particular pupils and students that are missing motivation and are at risk to leave school and become a NEET (not in Education, Employment or Training).
We are convinced that MakerSpaces are in the unique position of offering training and education to these youngsters and motivate them not becoming a NEET. We believe that MakerSpaces can also enhance entrepreneurial skills among this NEET target group.
Motivating young people who are no longer motivated for school to learn and experiment.
Enlarge the capacities of vulnerable young people once they come on the labour market.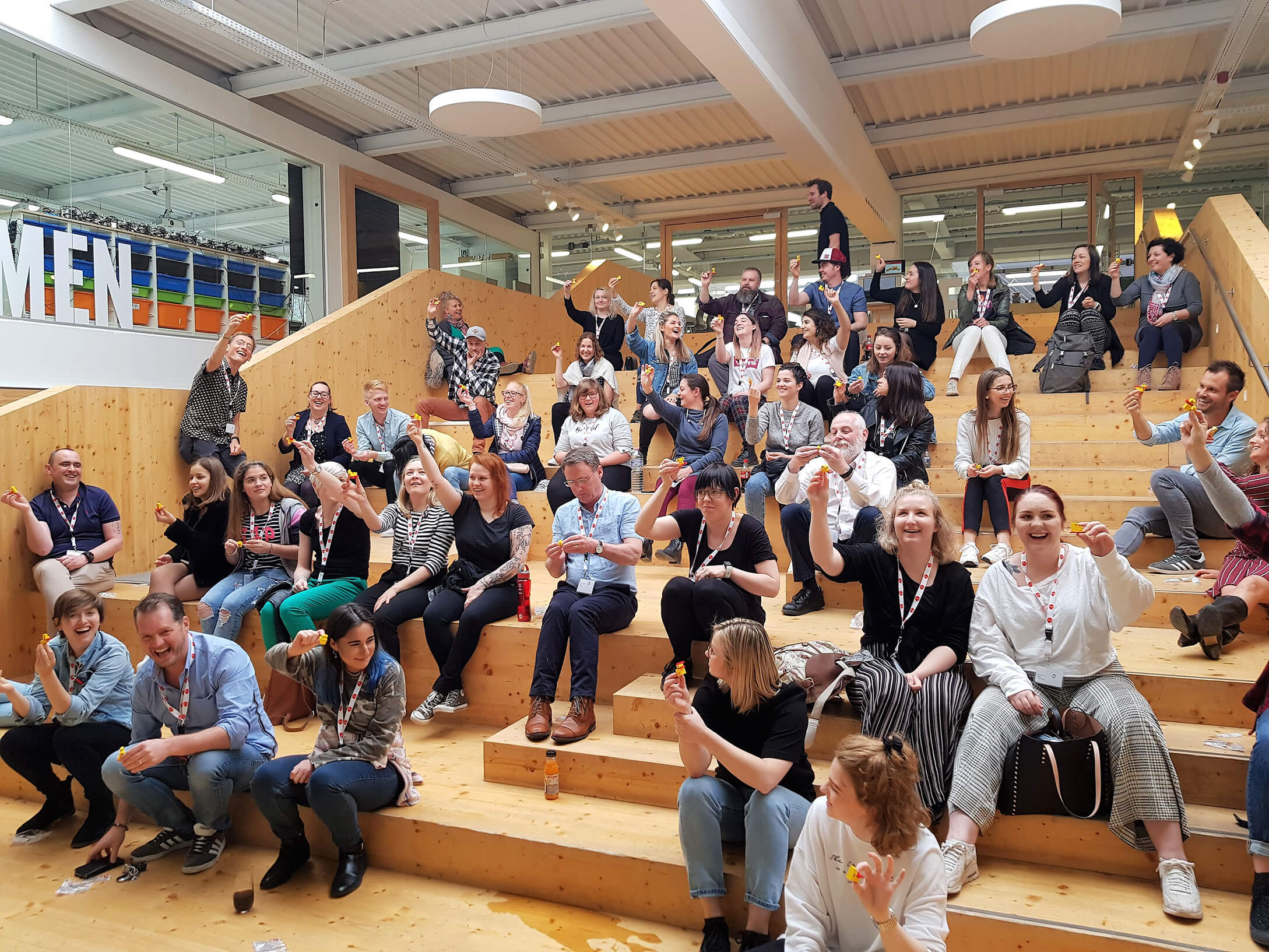 Connecting the dots
Program Labs focusses on the broader concept of education. It includes entrepreneurial attitudes and skills, developing certain personal qualities rather than being directly focused on the creation of new businesses.
We focus on Vocational students that are at risk of dropping out of school.
Program Labs will provide secondary schools, university colleges and regional authorities a solid Maker-oriented model for a trajectory that has a significant impact on student learning, on their entrepreneurial and social skills and on their personal development. Program Labs helps to prepare youth for the future and ignite a passion for lifelong learning and entrepreneurship. Higher Education students from Social Work, Teacher Training and Product Design will also be invited to follow an interdisciplinary course about using the Makerspace as a tool for enhancing entrepreneurial skills. That way we educate the future teachers to use Makerspaces in their classes.
Program helps to:
Develop an overall strategy of how makerspaces can be used to enhance entrepreneurial
A specific trajectory of workshops will be developed and organized for the specific target group.
Guidelines and train the trainer sessions will be organised for all involved staff in the Makerspaces.
A transnational learning network will be set up in which MakerSpaces and other organizations exchange experiences and good practices
Curricula of secondary schools will be adapted in this way that the course on entrepreneurial skills will be part of it.
An interdisciplinary course for higher education students will be developed.
The outputs will be widely disseminated though multiplier events.
Students will get the opportunity to be part of an exchange.
Working together
In Belgium, University of Applied Sciences VIVES has, joined by regional partners Spes Nostra Heule secondary school and secondary school group RHIZO 02 and European partners Friesland College and Learning Hub Friesland from the Netherlands, FabLab Cuenca from Spain and M-Lab Vilnius from Lithuania the ambition to involve vulnerable young people in maker space activities and thus boost their entrepreneurial mindset.
Owner of a Makerspace, Fablab or Hackerspace?
And ready to help youngsters to a brighter future? Join PROGRAM.
Sign up my space